IRASHAIMASE! Welcome to the new Rairaiken!
Rairaiken blossoms into a fresh upgrade like the tradional sakura festival of japan, from our logo design, a much fluid and ascending stroke signifies the brand direction of delighting our customers into higher level, the color schemes are much serious, calm and fresh that transcends to our interior design and feel of the store; bringing the customers to a much engaging but relaxing mood that compliments to our improved product offering, from Ramen to ippinryori, from teriyaki to teppanyaki, and sushi to maki– bringing you nostalgic Rairaiken experience you've loved over the years!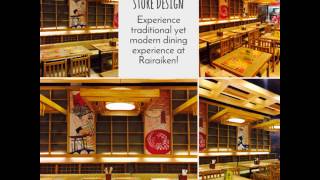 Rai Rai Ken New Store Design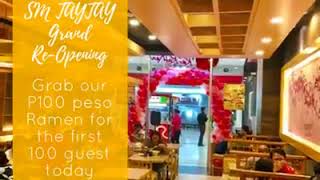 SM City Taytay Grand Re-Launching.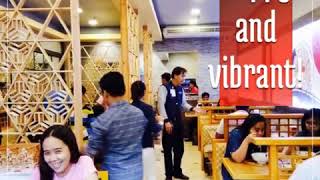 Grand Re-launching SM City Clark
Rai Rai Ken New Store Design

Experince Traditional yet modern dining experience at RAIRAIKEN

SM City Taytay Grand Re-Launching.

SM City Taytay Grand Re-Launching with 100 pesos Ramen for the first 100 guest.

Grand Re-launching SM City Clark

RaiRaiKen SM City Clark - Today marks the re-opening of SM City Clark Branch simultaneously celebrating Father's Day